Shiller: Households showing "healthy optimism"
According to the latest edition of the U.S. Housing Confidence Survey (HCS), households expect home values will increase by an average of more than 6% nationwide through Q1 2020.
Arguably, the slower rates of home price appreciation recorded in recent months suggest that consumers are making a pretty bold call. Nobel laureate Robert Shiller said that these near-term expectations are "remarkably high".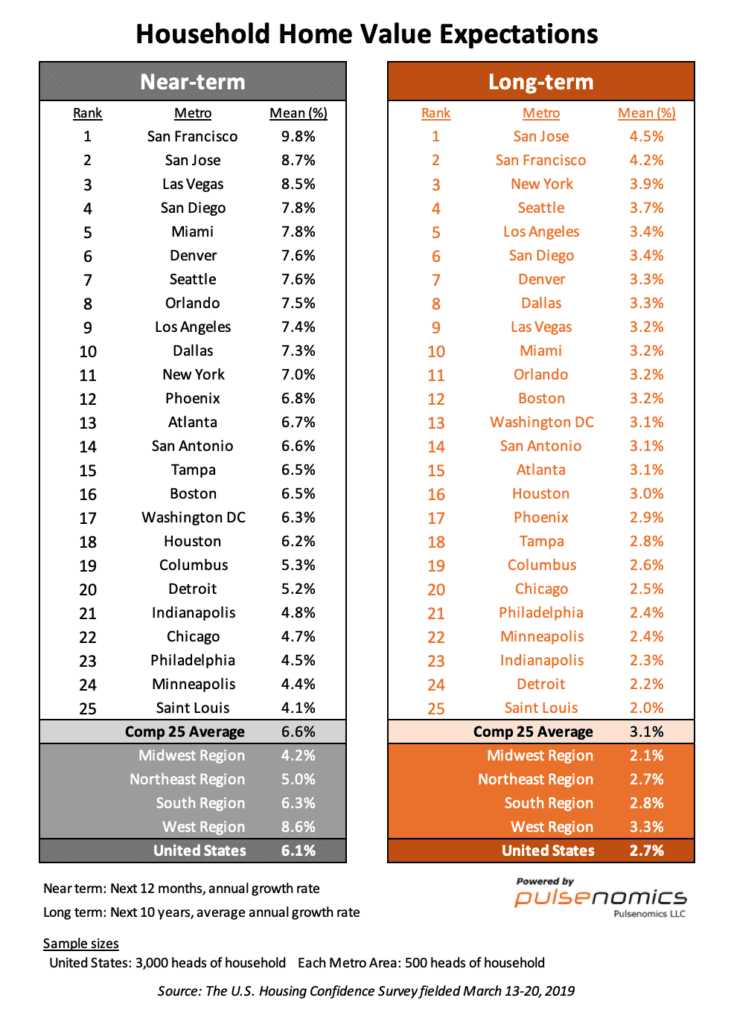 In contrast, the Yale professor and Pulsenomics adviser believes the long-term home price outlook among households is tame. Bob seems reassured by the longer run nationwide projection of 2.7% average annual growth. On this, he commented, "I would say that households nationwide are showing here a healthy optimism, but none of the extreme expectations seen in the runup to the 2008-2009 financial crisis."
This new dashboard facilitates comparisons of home value expectations over time, by metro area and generation category. The table below reveals how home value expectations can vary by population segment.