Pulsenomics® is an independent research and index product development firm that leverages its expertise in data analytics, opinion research, financial markets, and economics to deliver unique insight and market intelligence to our institutional clients, partners, and the public at large.
We develop authoritative household surveys, manage unique expert panels, and create innovative indexes to quantify and monitor attitudinal shifts pertinent to business strategy and economic health.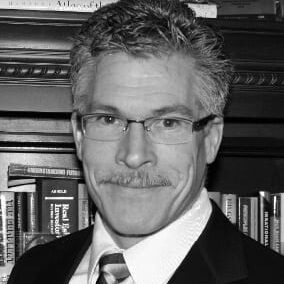 is the Founder and Managing Member of Pulsenomics LLC. He is the author of The U.S. Housing Confidence Survey™, The U.S. Housing Confidence Index™, and The Transaction Sentiment Index™. Since 2010, Terry has managed an expert panel comprised of over 150 leading economists, investment strategists, portfolio managers, and real estate market analysts to produce The Home Price Expectations Survey™. In the asset management arena, Terry is the lead independent director for a multi-billion dollar series of thematic exchange-traded funds.
Terry has more than thirty years of experience in the capital markets and in developing innovative products and services driven by U.S. housing data. Terry started his professional career on Wall Street as a fixed income analyst, and soon thereafter became immersed in the mortgage capital and housing markets as a whole loan trader, mortgage servicing rights and financial institutions banker. He was later recruited to help lead Case-Shiller Weiss, Inc. (CSW), initially as director of business development and sales before eventually sharing the role of President. As Senior Vice President at Fiserv Inc. (which acquired CSW in 2002), Terry continued his leadership of the merged firms' data analytics group and related product management, sales, marketing and business development activities. Over the course of a decade, he became recognized as a market pioneer of automated home valuation systems, led the commercial development of the Case-Shiller Indexes® and the successful effort to establish their world-wide reputation as the premier home price performance benchmark. At MacroMarkets LLC, a financial product development company co-founded by Robert Shiller, Terry was a central figure in the launch of the S&P/Case-Shiller Home Price Indices, and a catalyst in developing new financial products and market infrastructure for U.S. home price risk management, including the CME Home Price Futures and Options market, and the first stock exchange-traded home price-linked securities. Terry earned his undergraduate degree at the Fairfield University School of Business, and his MBA at The New York University Stern School of Business. He resides in suburban Boston with his wife and three children. 
Karl "Chip" Case and Robert Shiller were named Pulsenomics Honorary Advisers in 2013.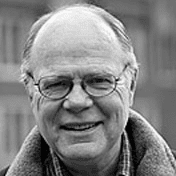 Chip Case (1946-2016) was Professor of Economics at Wellesley College, where he held the Coman and Hepburn Chair in Economics, and taught for 34 years. He was a senior fellow of the Joint Center for Housing Studies at Harvard University and President of the Boston Economics Club. Chip served as a member of the boards of directors of the American Real Estate and Urban Economics Association, the Mortgage Guarantee Insurance Corporation (MGIC), the Depositor's Insurance Fund of Massachusetts, Century Bank, the Lincoln Institute of Land Policy, and the Rapport Institute for Greater Boston. He authored or co-authored five books, including Principles of Economics, presently in its eleventh edition.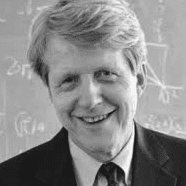 Robert Shiller is Sterling Professor of Economics at Yale University, and Professor of Finance and Fellow at the International Center for Finance, Yale School of Management. Bob has written extensively about financial markets, financial innovation, behavioral economics, real estate, macroeconomics, statistical methods, and on public attitudes, opinions, and moral judgments regarding markets. He has been research associate, National Bureau of Economic Research since 1980, and co-organizer of NBER workshops: on behavioral finance with Richard Thaler since 1991, and on macroeconomics and individual decision making (behavioral macroeconomics) with George Akerlof since 1994. He writes a regular column "Finance in the 21st Century" for Project Syndicate, which publishes around the world, and "Economic View" for The New York Times. In October 2013, Bob was awarded the Nobel Prize in Economic Sciences, and was elected President of the American Economic Association for 2016 .