Expert Panel Weighs In on Fed Policy
In the most recent Pulsenomics panel survey of more than 100 economists and market experts, respondents shared their views re: the Fed's monetary policy options and when they expect the next U.S. recession will begin. The survey data were collected May 9th-May 23rd, well in advance of this afternoon's Fed announcement.
Here's a summary:
Nearly three-quarters of respondents (74%) wanted the Fed to pause this month, 23% advocated another increase, and 3% supported a rate cut. The panelists were also asked to assign a probability to the likelihood of a June pause—the most common response was 75% likelihood (from about one-third of respondents); the mean response was 67%.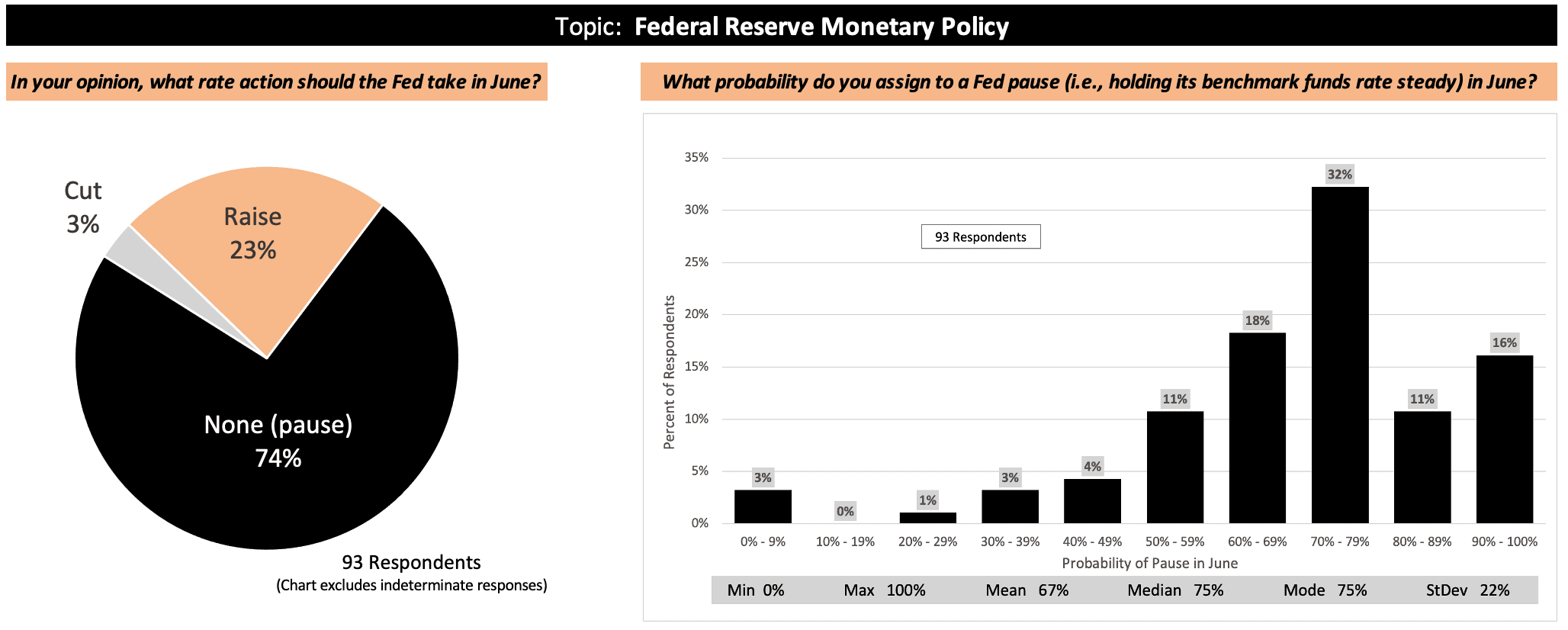 Just over 30% of panelists support a Fed pivot on rates before year-end, with about half of those believing the Fed will actually move to lower rates sometime this year.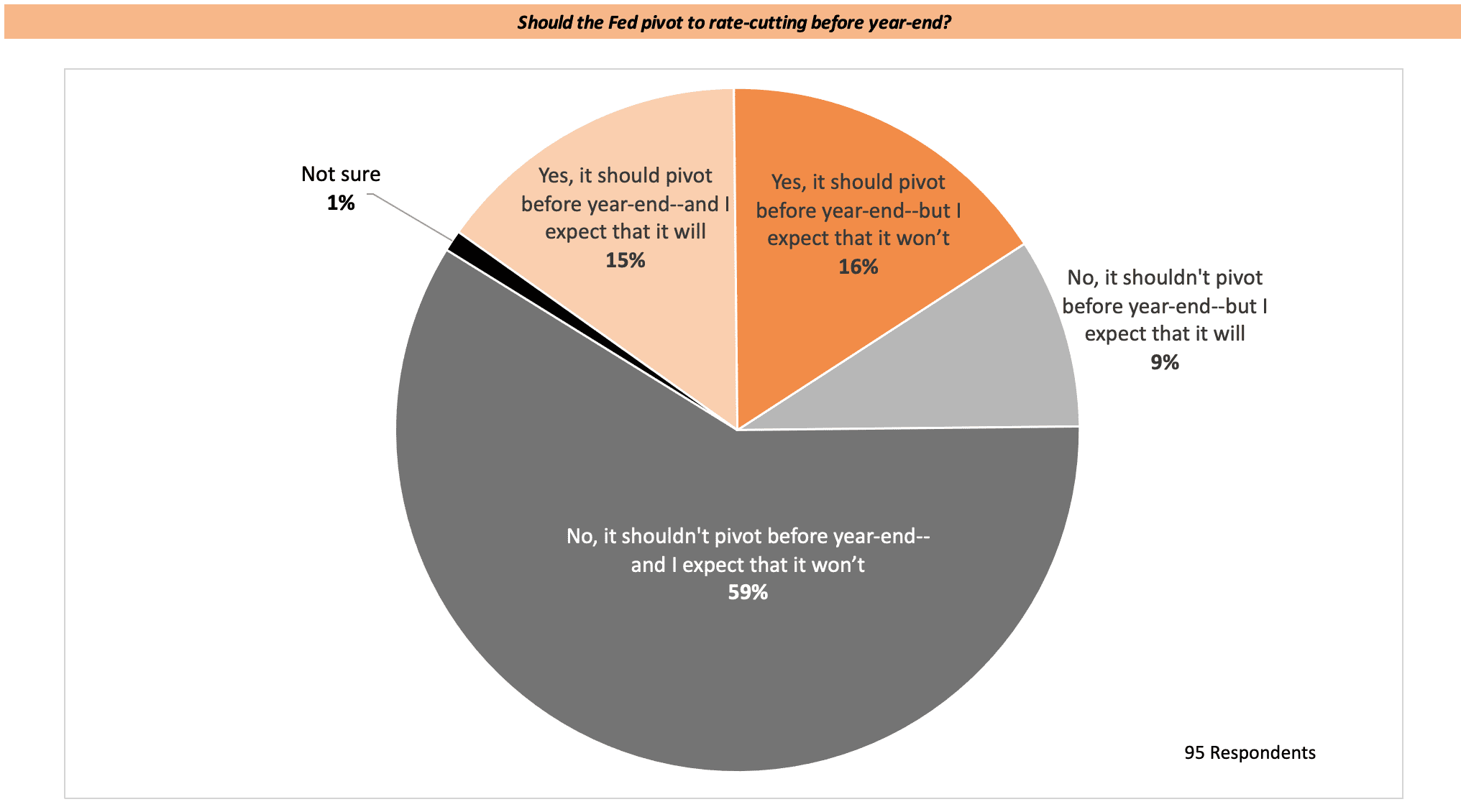 Most respondents (55%) believe that the next U.S. recession will begin sometime this year; 28% indicated the onset of the next economic slowdown will surface in 2024 and 17% indicated sometime after 2024.