2018 Crystal Ball Award-Winners
In every year since 2010, Pulsenomics has recognized the most accurate and reliable forecasters of U.S. home values with one of our Crystal Ball Awards. More than 100 experts who participate on our Home Price Expectations Survey panel vie for the honor by predicting the future path of the Zillow Home Value Index over a variety of time horizons.
For those not familiar with this survey, it's not a vanity project. It is now a nearly decade-long effort to gather and freely communicate diverse opinions concerning the outlook for one of the most critical sectors of the U.S. economy–opinions that are well-informed and respected. A wide variety of financial institutions, regulators, policymakers, real estate and mortgage industry professionals monitor the survey results––and for good reasons, e.g.:
The composition of the panel (and the credentials of the panelists)
For the majority of U.S. households, residential real estate is the most valuable asset on the balance sheet.
As an asset class, U.S. housing is presently valued at about $30 trillion—roughly equivalent to the aggregate market capitalization of all publicly-listed U.S. corporate stocks.
Prevailing home equity levels–and expected home value changes–can have an out-sized influence on consumer spending and behavior (i.e., wealth effects).
Although the prices for homes remain more inertia-bound than those for more liquid assets, they have become much more volatile in the wake of the historic housing boom/bust and The Great Recession.
Re: this year's Crystal Ball honorees, performances by Rajeev Dhawan, Joel Naroff, and Ingo Winzer as especially notable: they ran the table for our First Place prizes. Dr. Dhawan (pictured), who directs the Economic Forecasting Center at Georgia State University, earned first-place in five of our eleven prize categories (here's one sample: back in 2014, Rajeev predicted U.S. home prices would increase 37.3% over the five-year period ended 2018; they actually increased by 36.9%. Wow.).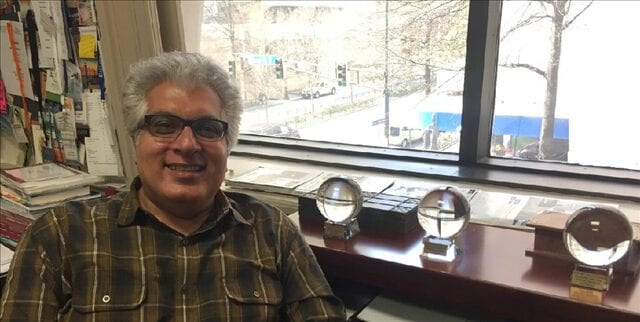 Pulsenomics' Top Ten panelist rankings include details of forecast accuracy in each of 11 categories. Congratulations to all of our 2018 Crystal Ball honorees—you've certainly earned some bragging rights! As for every other survey panelist, rest assured: "there's always next year," and your participation is appreciated more than you might realize by this project's growing audience.