Experts Predict U.S. Recession in 2020–and that Fed Policy will be the Trigger
One-half of the experts surveyed by Pulsenomics in its most recent panel survey expect the next U.S. recession to begin by the first quarter of 2020, and most of them believe monetary policy will likely trigger the next economic downturn.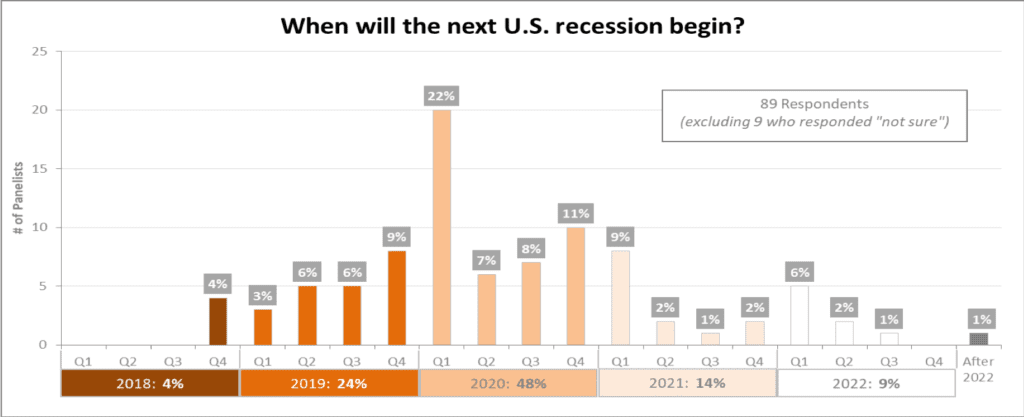 The mortgage credit and residential real estate busts fueled the Great Recession, but few experts expect housing will be a primary cause of the inevitable economic slowdown.